I'm sure you're all thinking the same thing- How did three university students get into the carbon filter industry? Well, it all started with Joe's love for growing "tropical plants"!
Aedan Fida
Co-Founder, CEO
Giancarlo Sessa
Co-Founder, CFO
Joseph Fida
Co-Founder, CTO
IT STARTED WITH A PROBLEM
Joe, a chemical engineering student, loved to grow "tropical plants" to cope with the stress of studying for school. However, due to the lack of heat and light during the Canadian winter, his plants kept dying. So, he was forced to buy a grow box.
Only problem, as a student, he couldn't afford to buy one. Being an engineering student, Joe decided to build his own! While building, he noticed the inefficiency with carbon filters- every time they're exhausted you have to replace the entire filter! A very costly, inefficient, and wasteful process.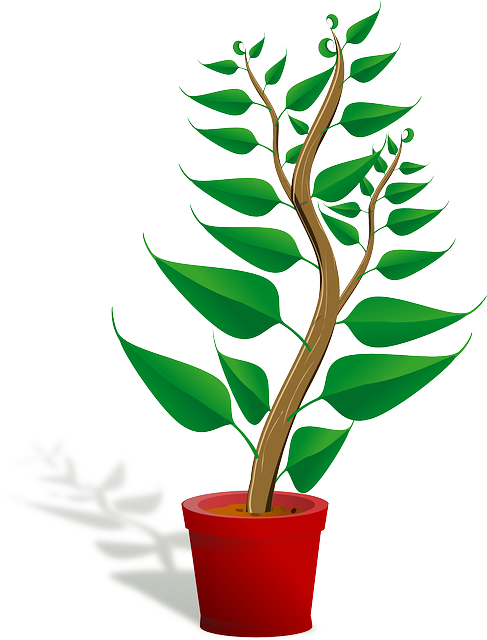 Joe asked himself, "If it's only the carbon that needs to be changed, why has no one created a carbon filter with a replaceable carbon cartridge?".
That's when the lightbulb went off! He quickly approached Aedan and Giancarlo with the idea, who were both students at the Schulich School of Business at the time, to help bring this concept to life. They loved the idea and began working right away, never looking back!

"GOOD FRIENDS LISTEN TO YOUR ADVENTURES. BEST FRIENDS MAKE THEM WITH YOU"
From that day forward, the boys have worked relentlessly to build Blade Filters.
View a timeline of their journey in the pictures below!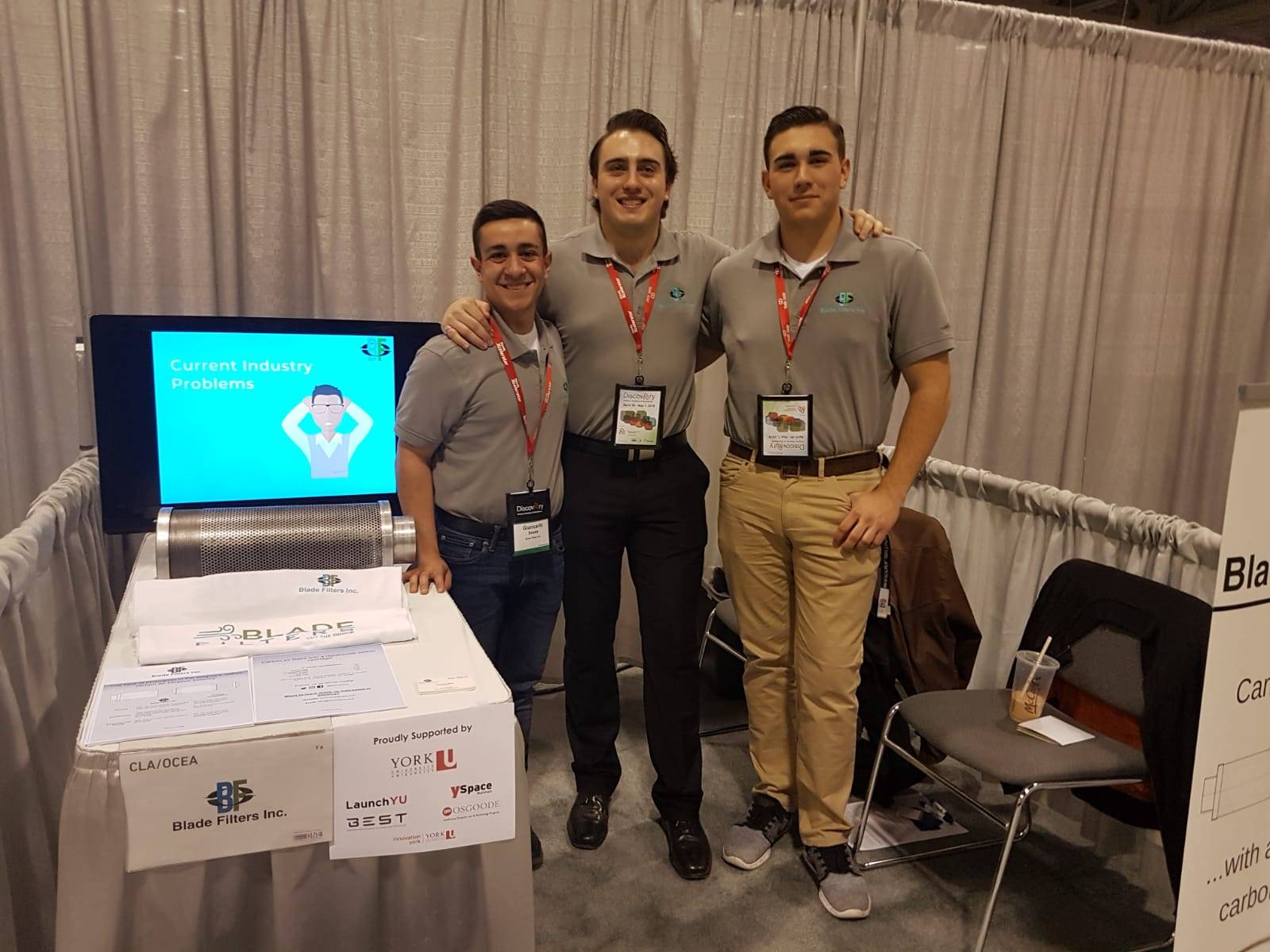 April 2018 - First trade show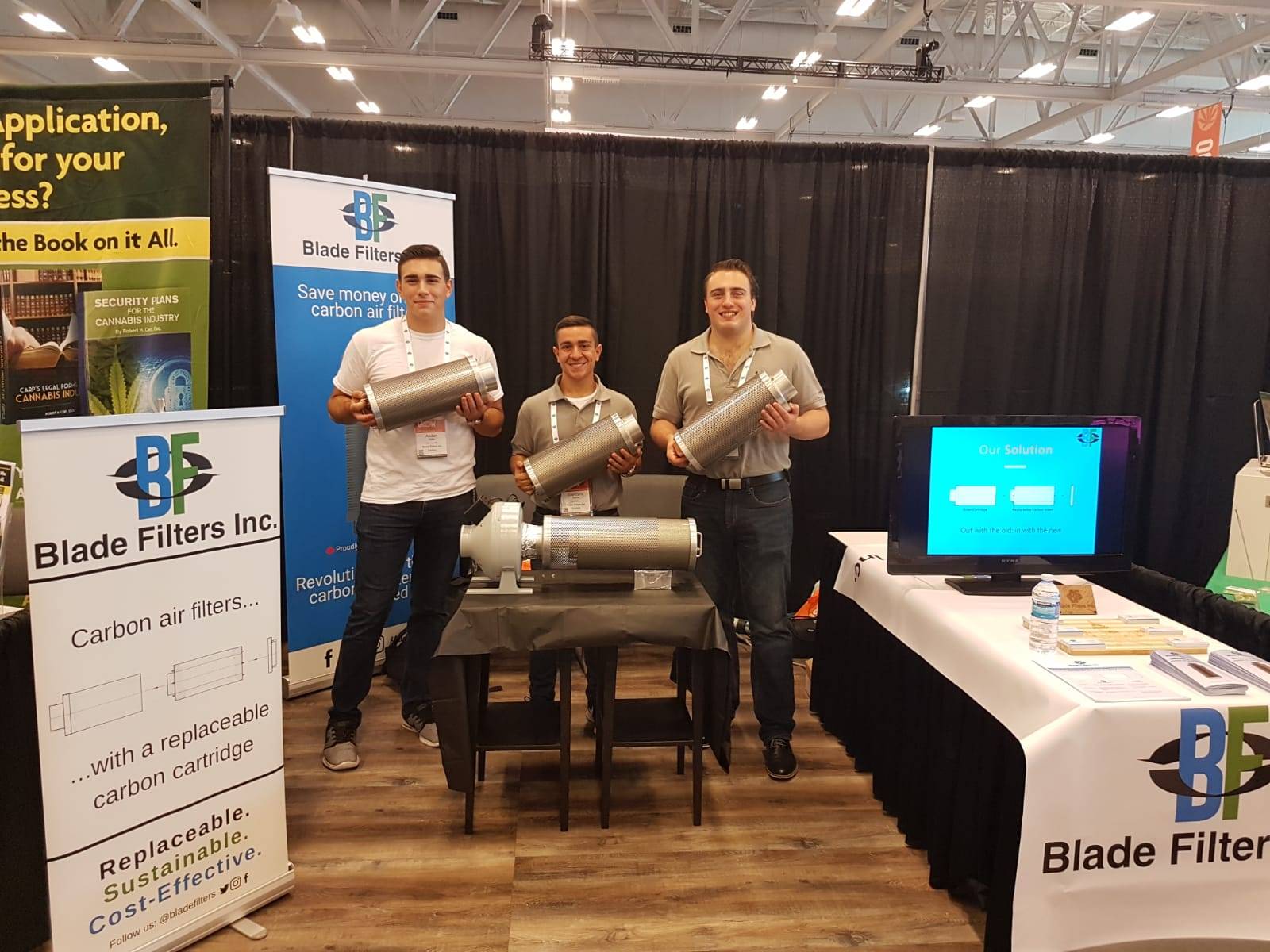 September 2018 - GrowUp conference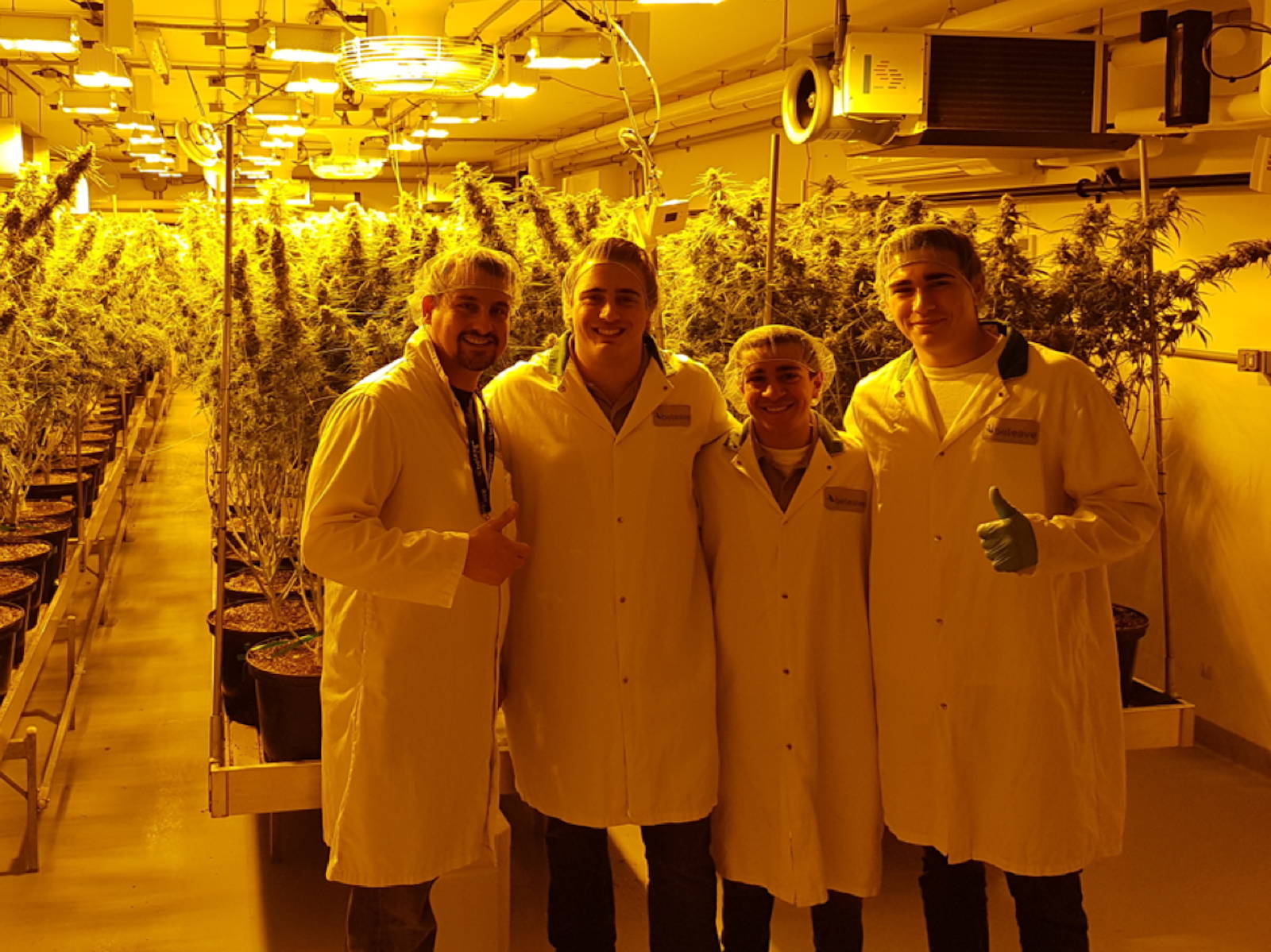 October 2018 - First LP visit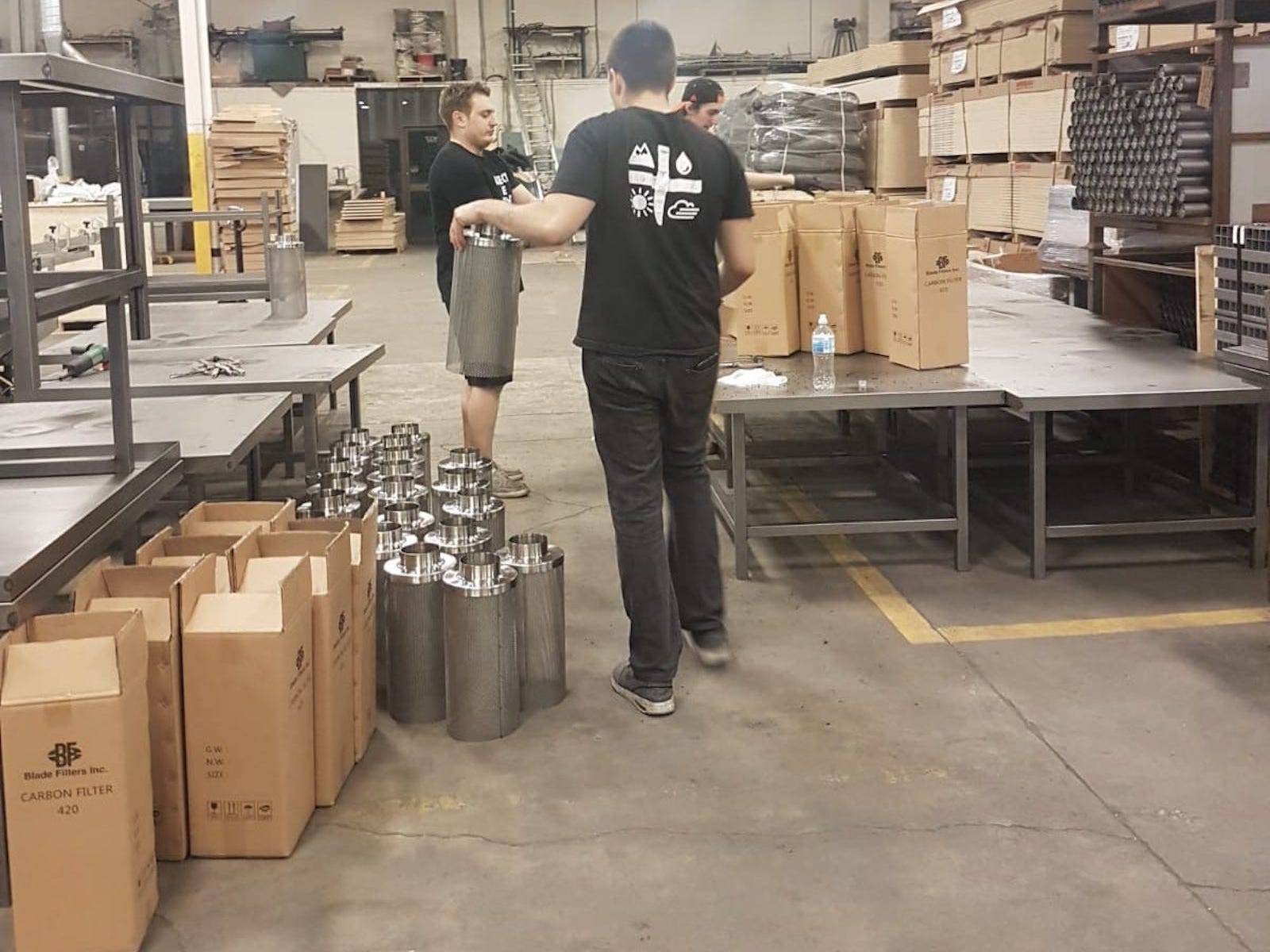 December 2018 - First round of manufacturing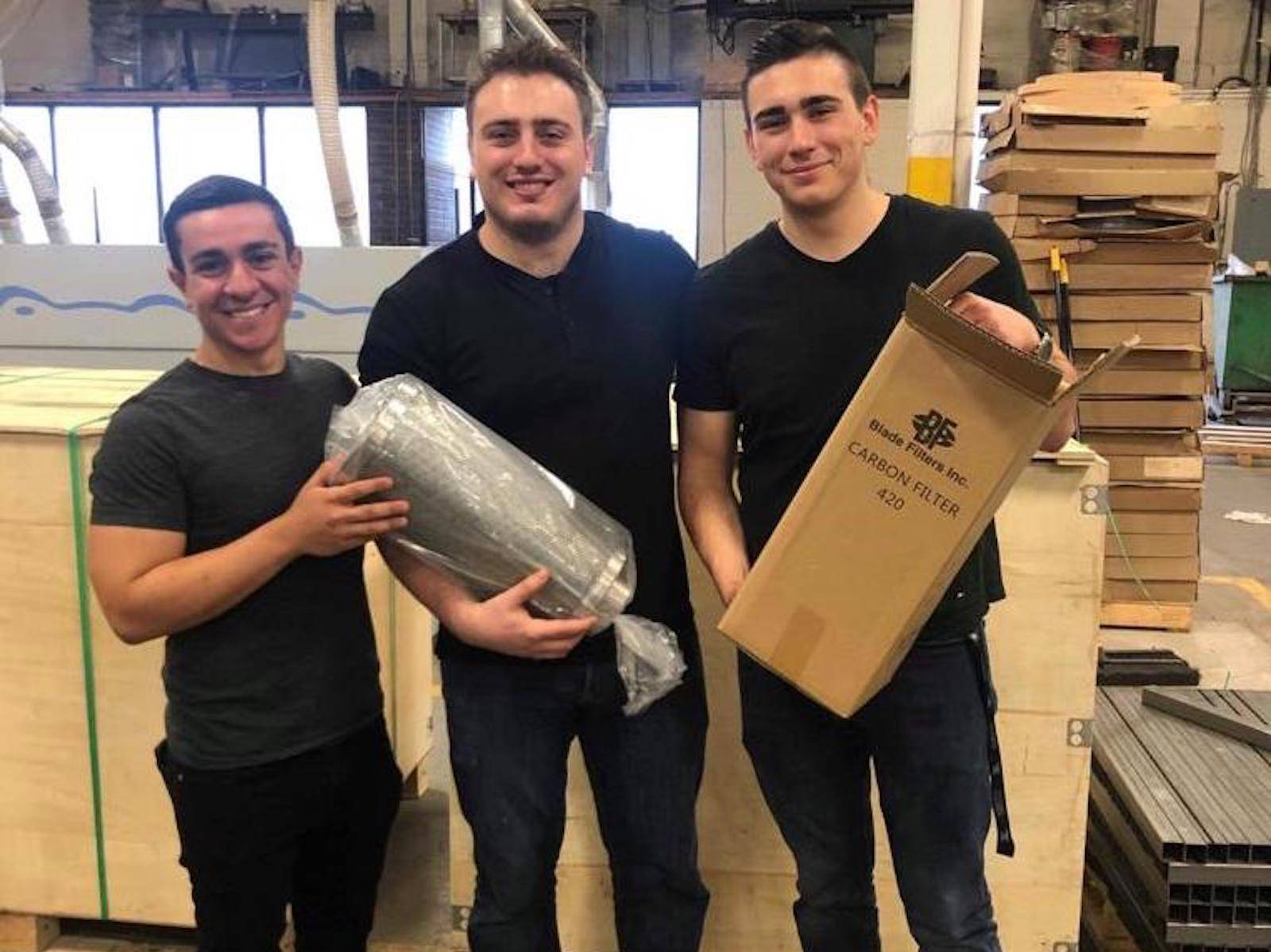 December 2018 - First completed filter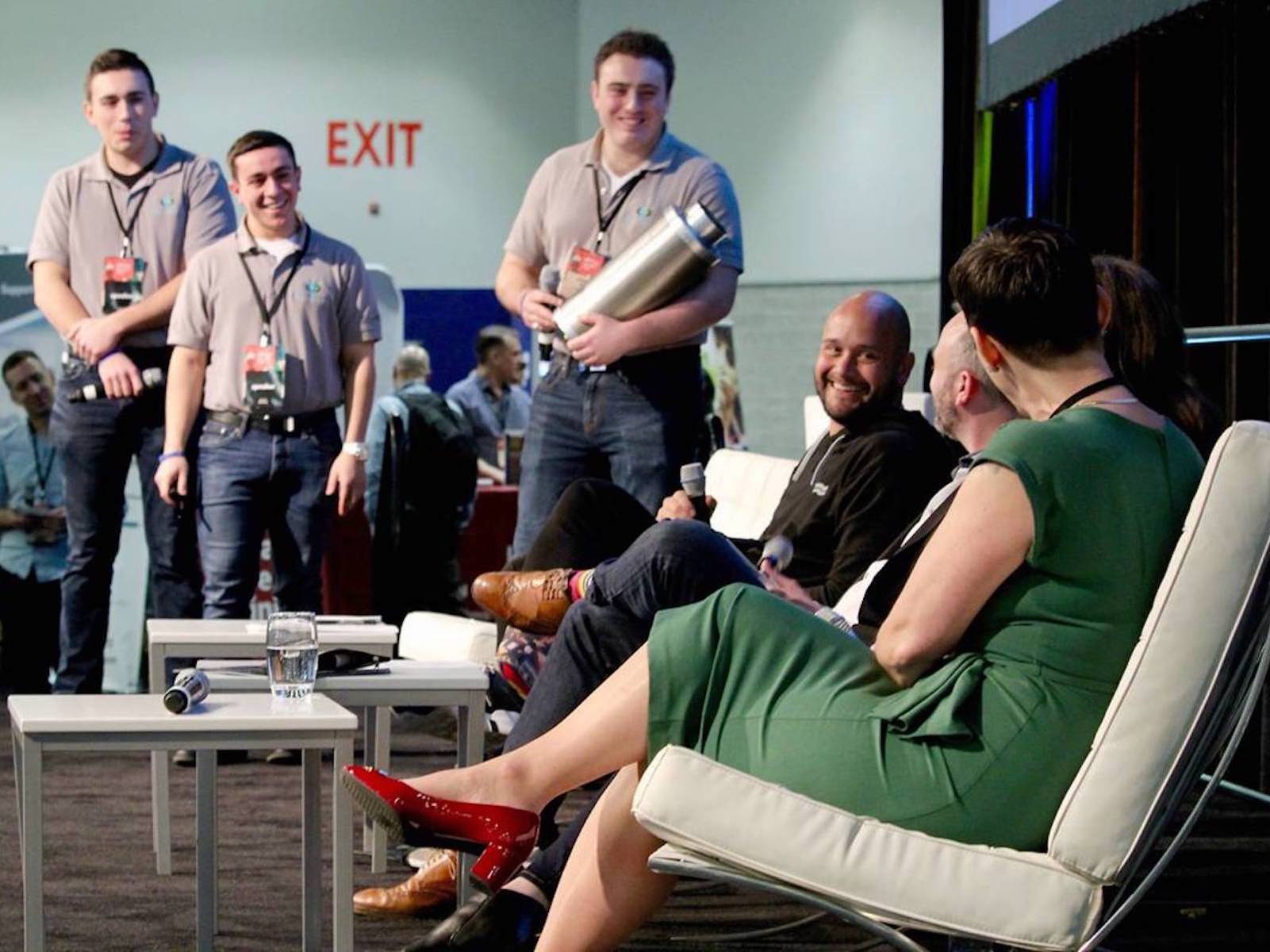 December 2018 - Winners of the Lift&Co. startup pitch competition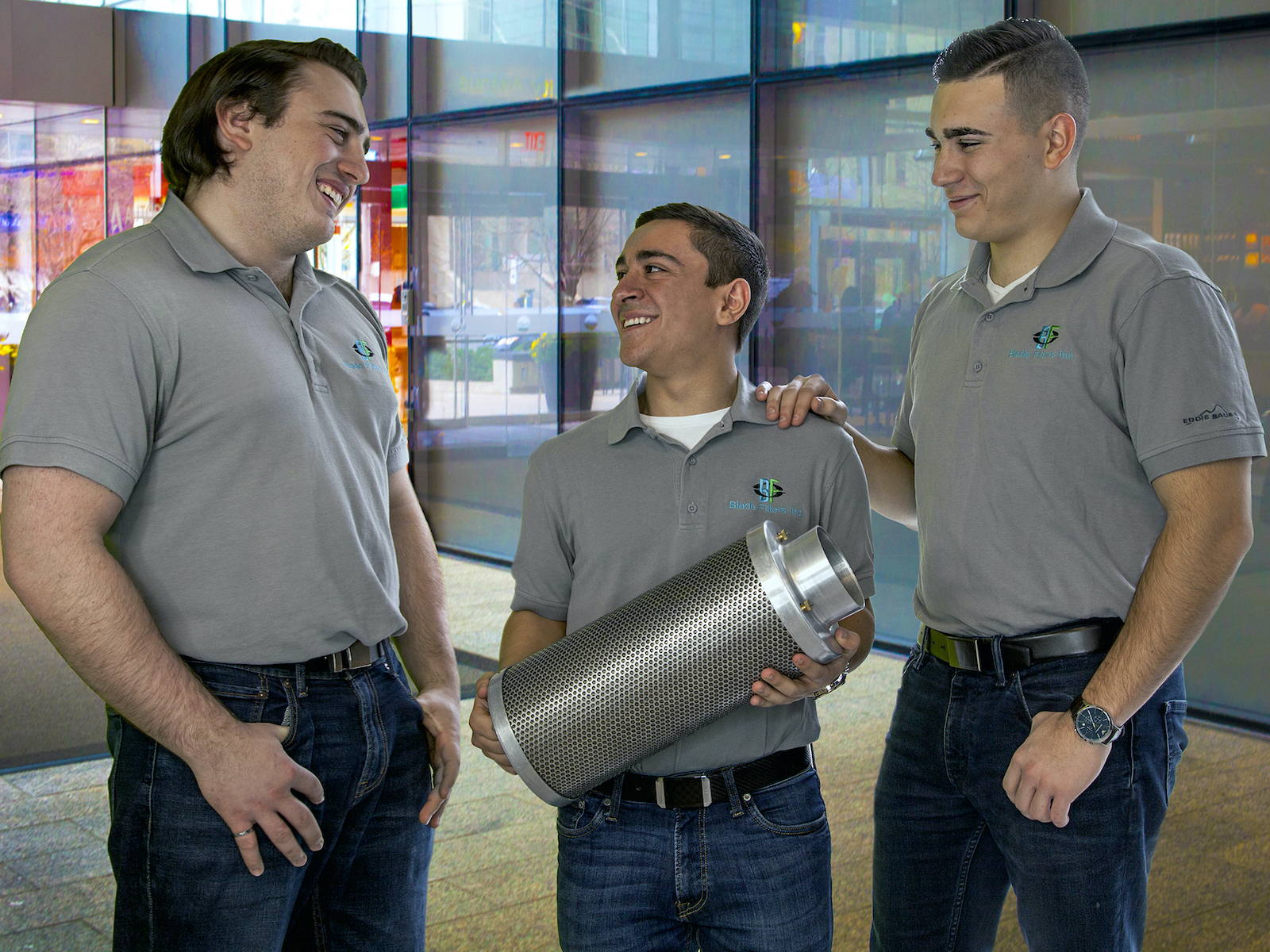 December 2018 - Feature in StartUp HERE Toronto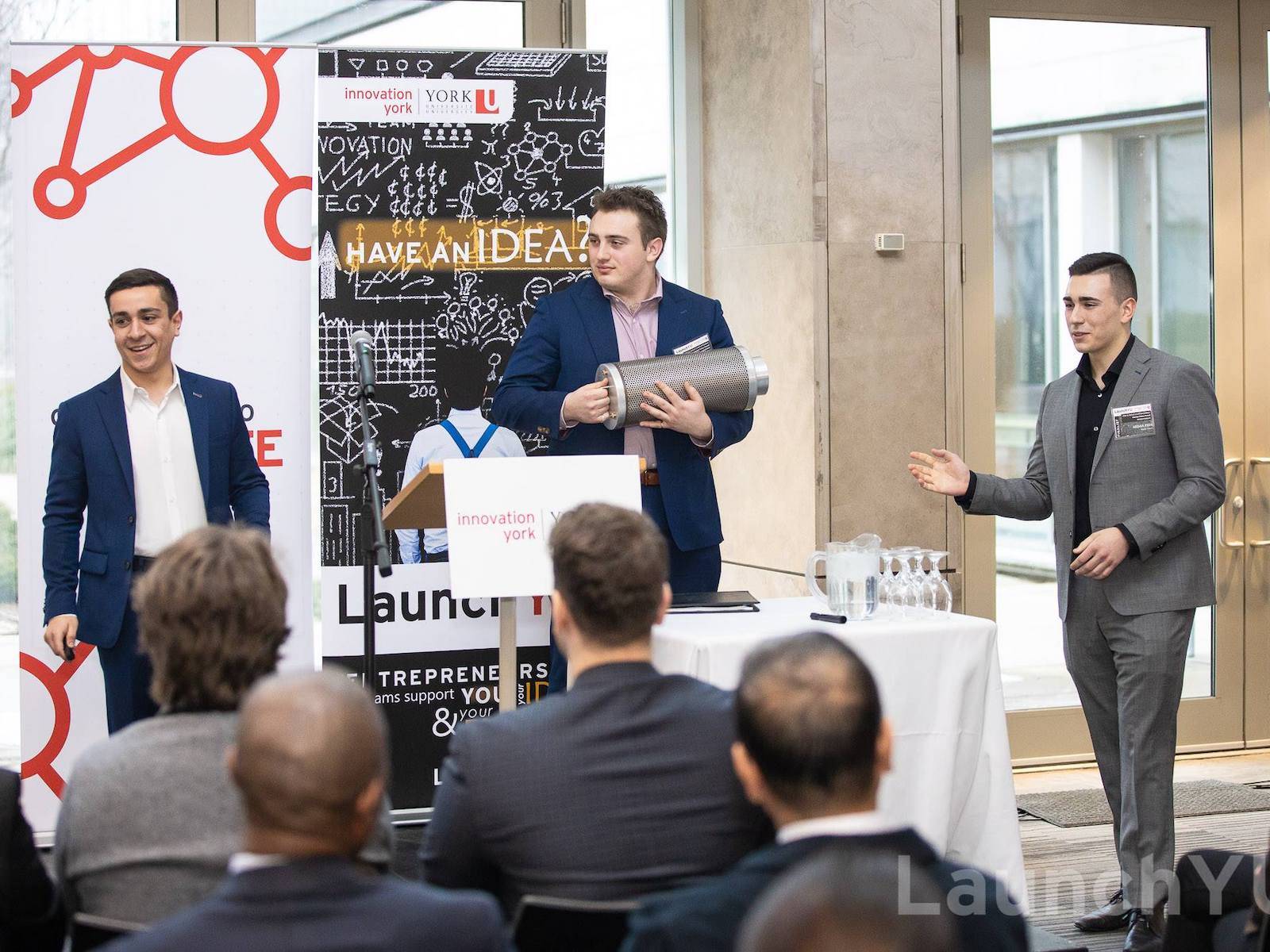 January 2019- Launch YU accelerator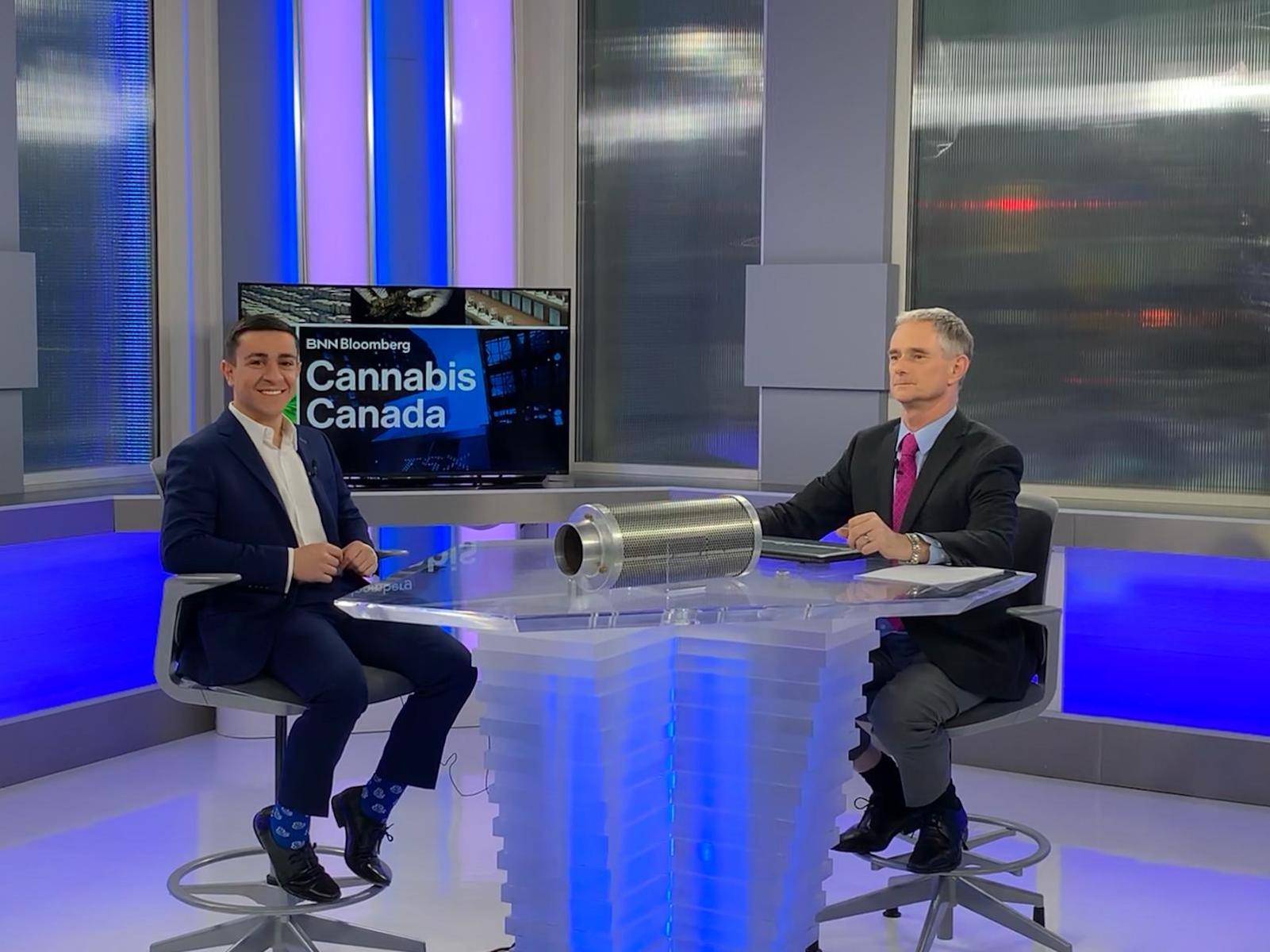 February 2019 - Exclusive interview on BNN Bloomberg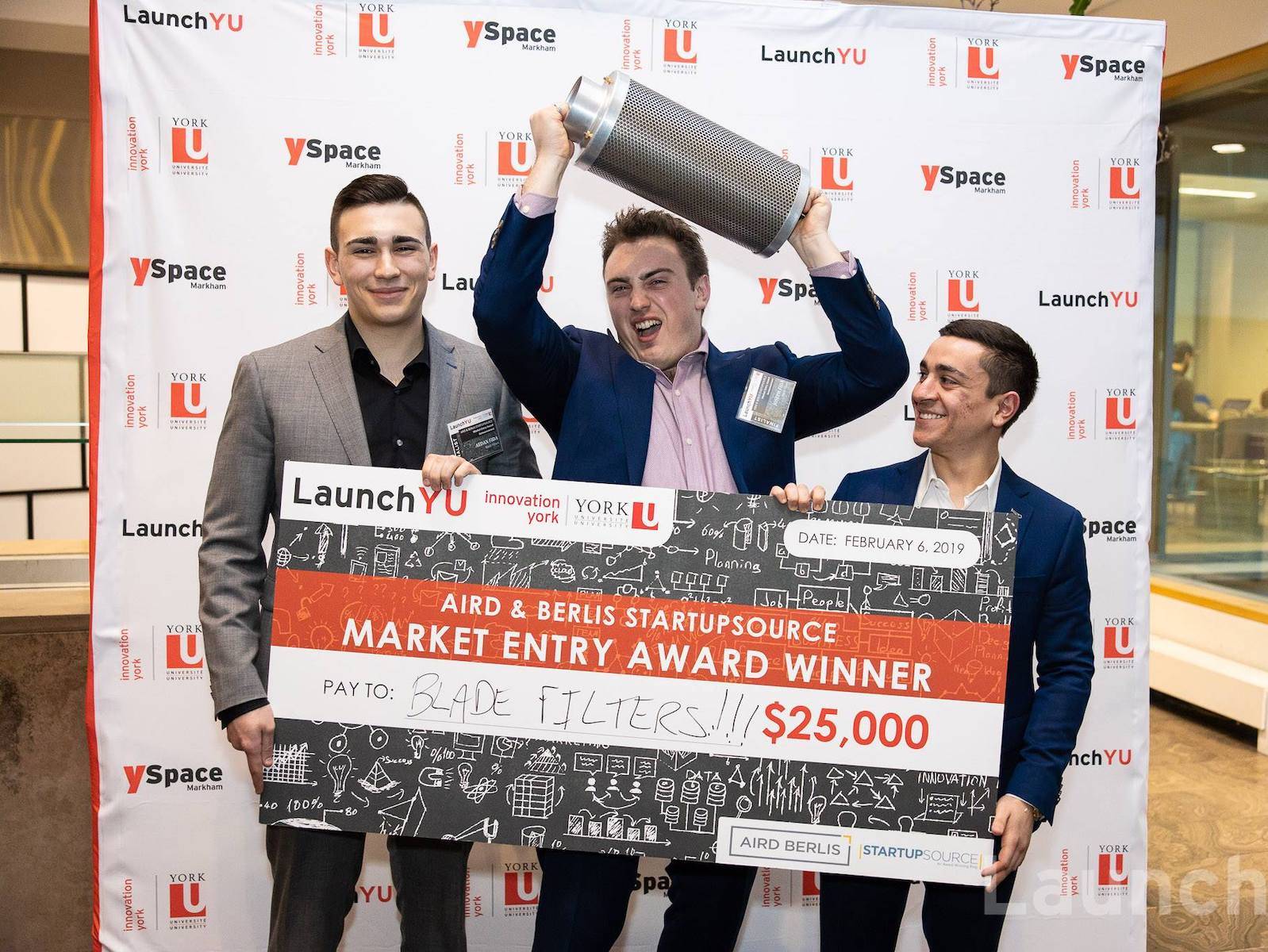 March 2019 - Winners of the Launch YU Accelerator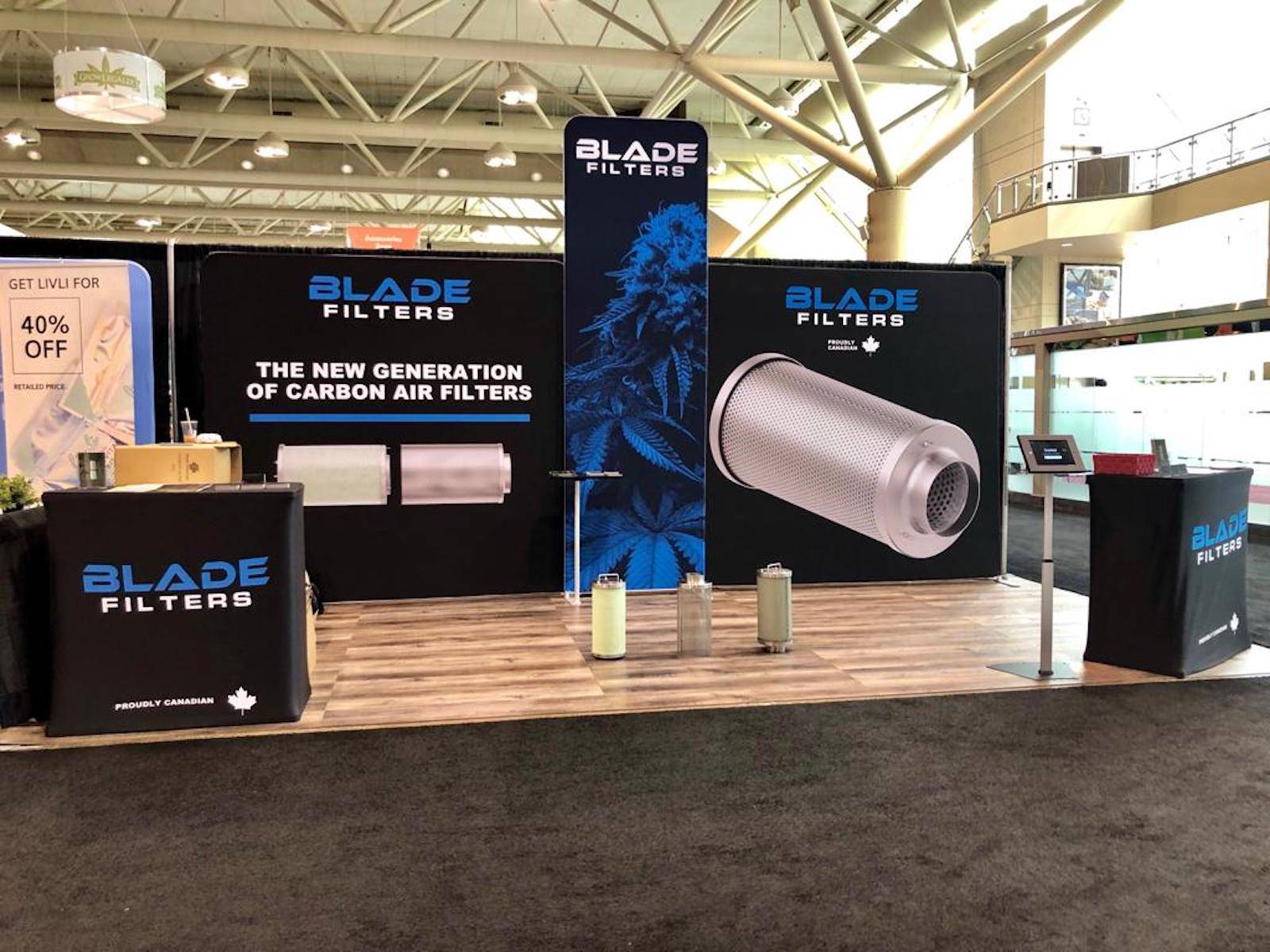 June 2019 - Lift & Co. Toronto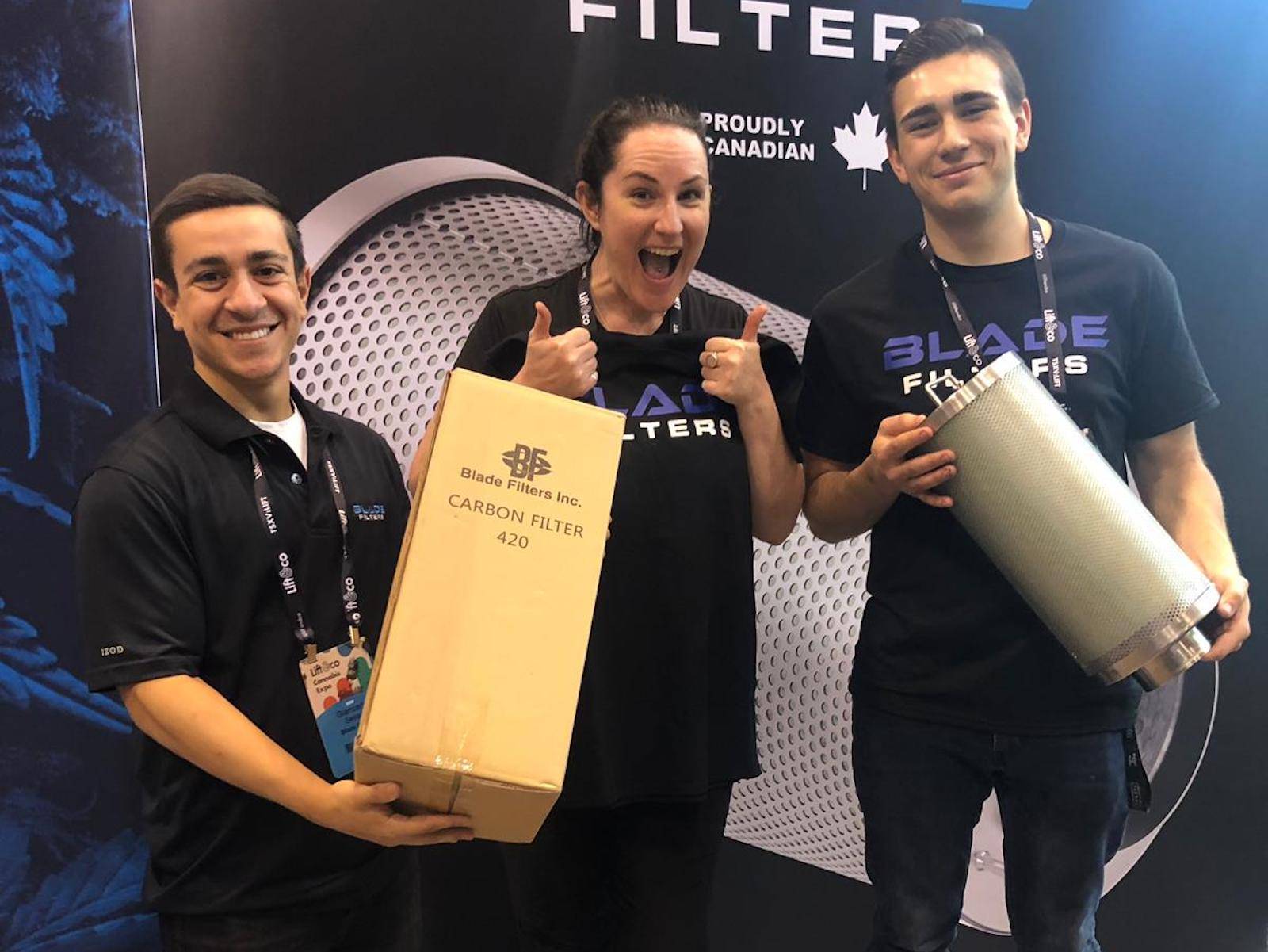 June 2019 - Winner of our give-away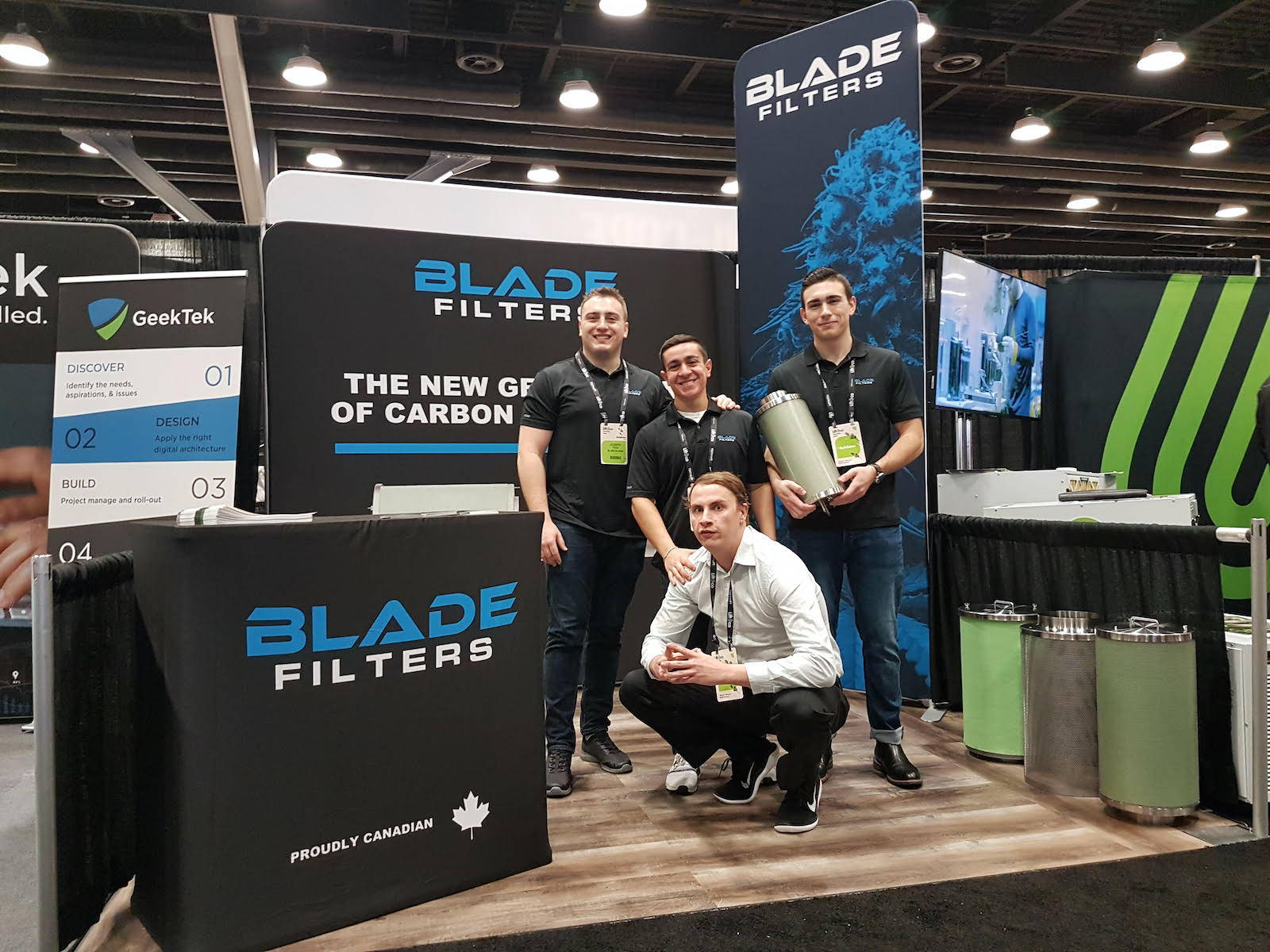 December 2019 - Lift & Co. Vancouver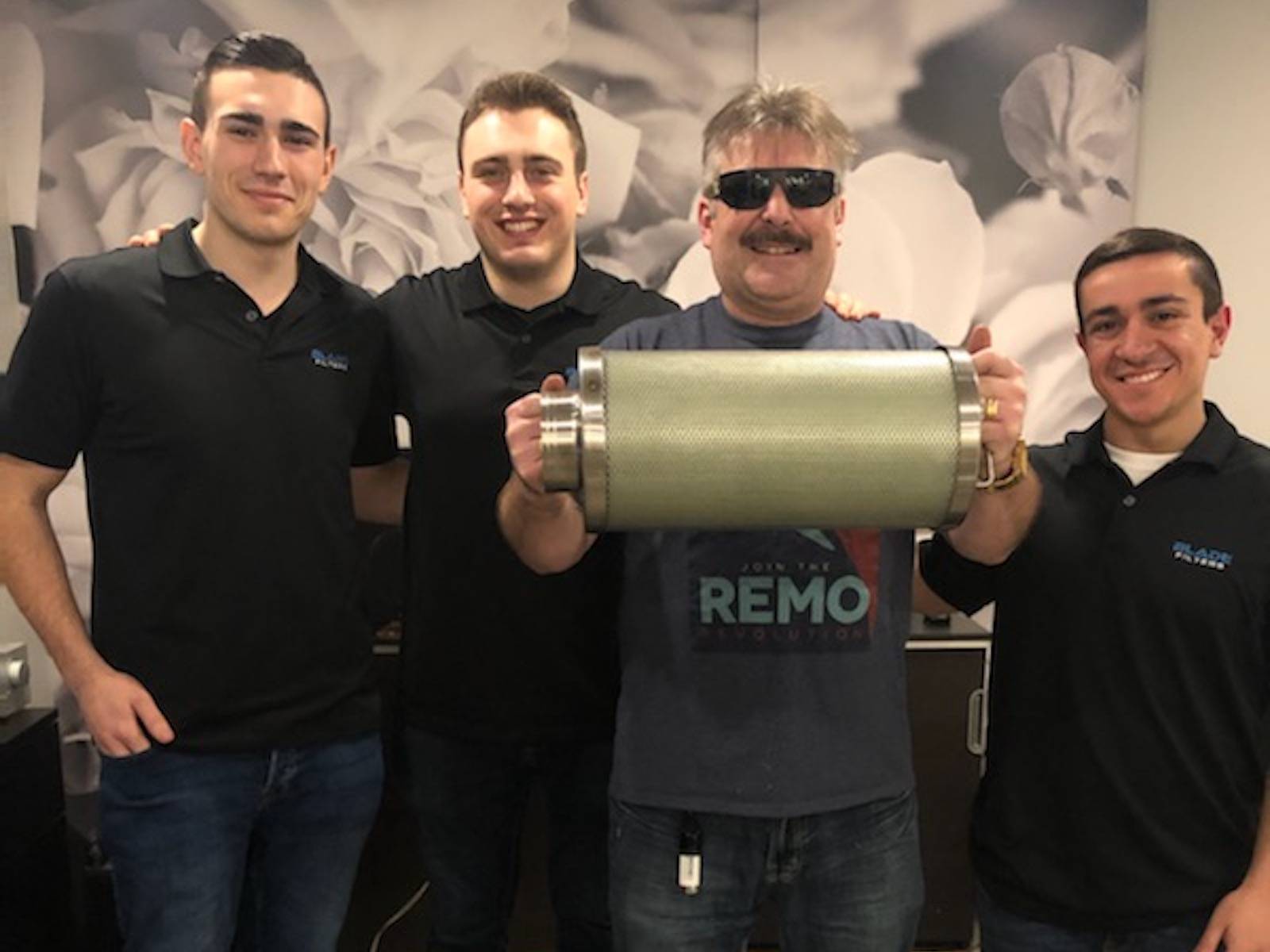 January 2020 - Video with Remo Nutrients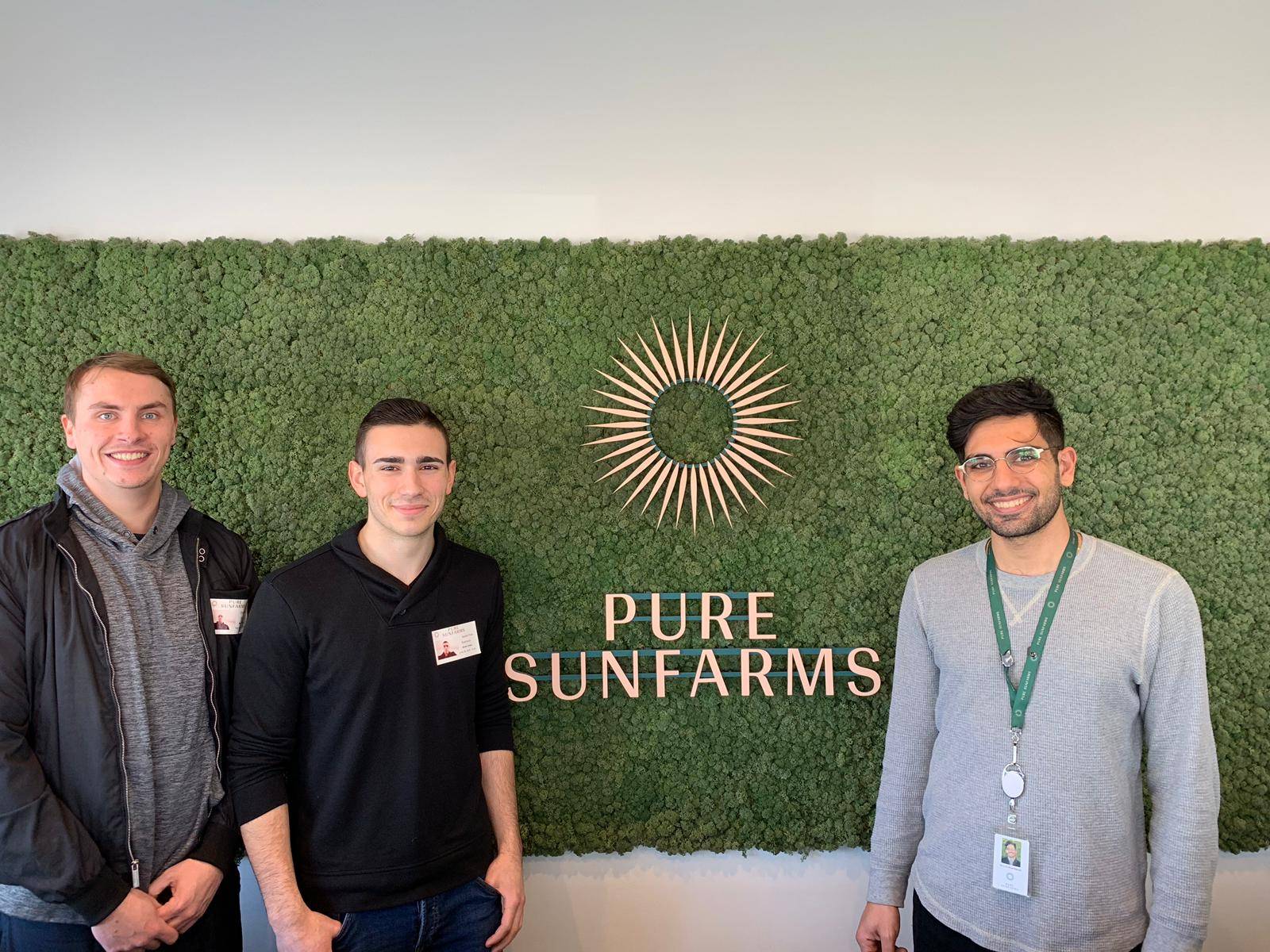 January 2020 - Visit to Pure Sunfarms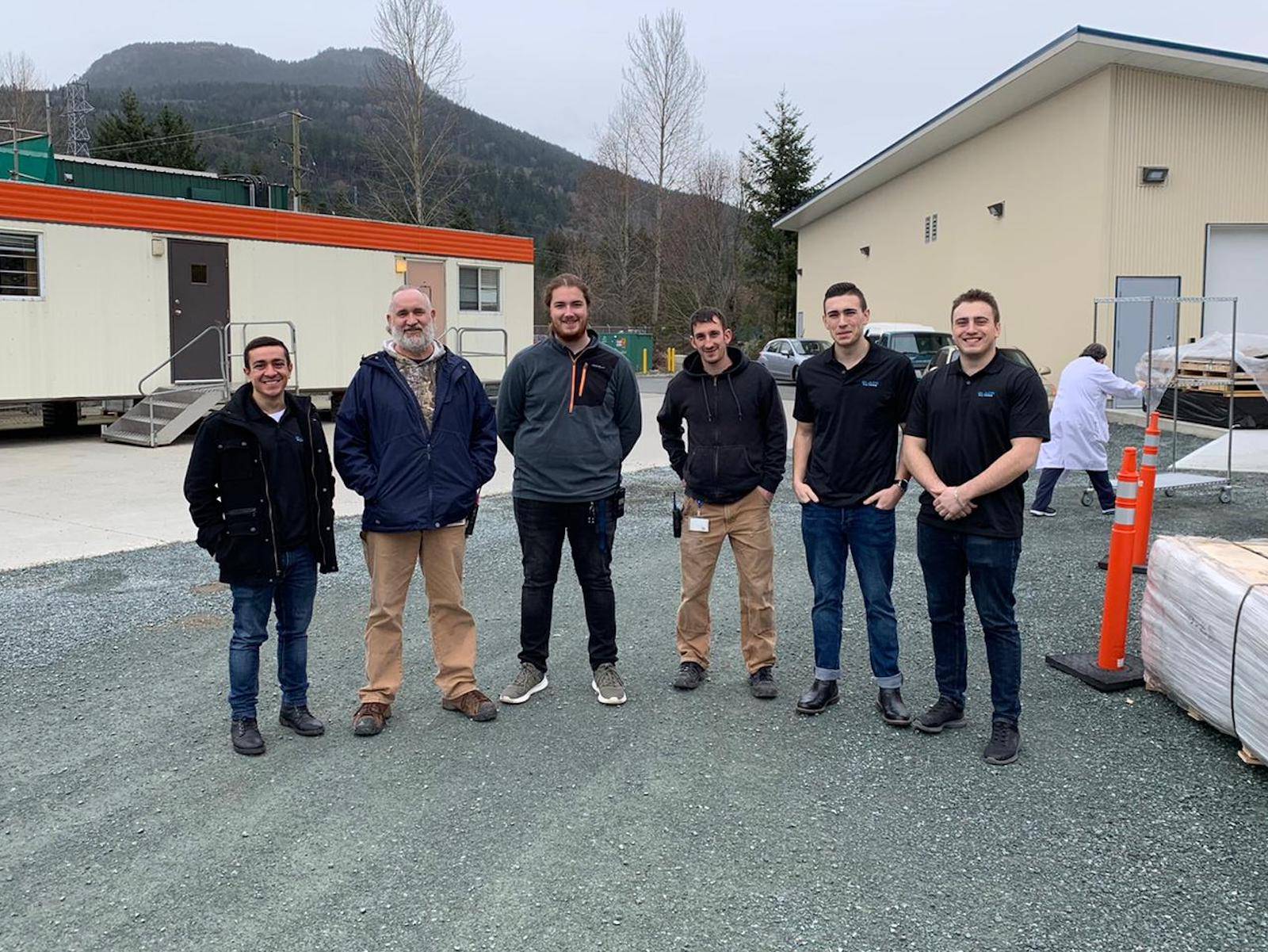 January 2020 - Visit to Broken Coast